SE Hay Contest & Quality Hay Producer Directory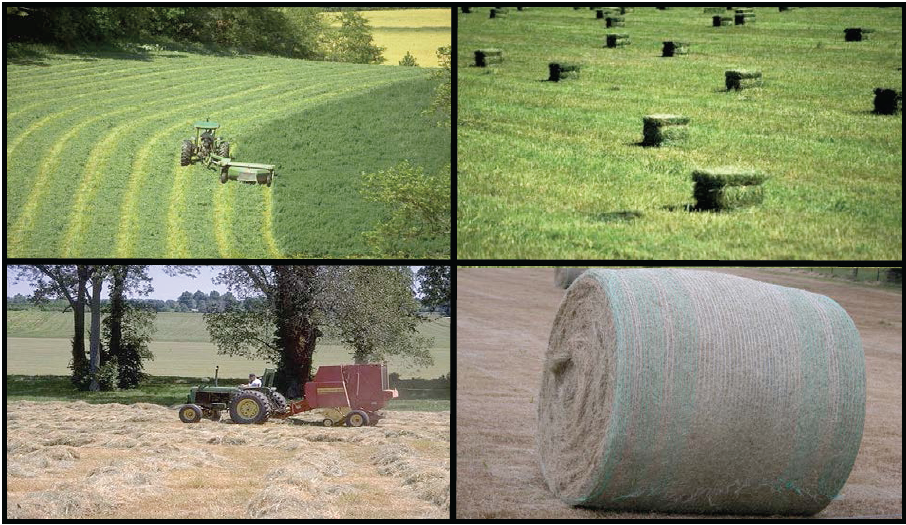 If you raise good quality hay, the Southeastern Hay Contest offers you the opportunity to document your quality, gain some recognition for your farm, and new this year, have your farm included in the Southeastern Hay Directory.  Most hay farms are frustrated by the fact they they raise quality hay, but have to sell on a commodity market.  The ultimate goal of the Southeastern Hay Contest is to recognize farms that produce top quality hay, and with the addition of the directory, give hay buyers a list of farms that test their hay for quality.  Whether you are looking to broaden your customer base, or simply provide better information for your current customers, the Southeastern Hay Contest and Hay Directory  have a lot to offer.
The Southeast Hay Contest is currently accepting entries of hay and baleage entries from forage producers.  Entries must be received by the lab no later than 5:00 PM on September 22, 2014.  The $17 per sample fee provides both entry in the contest, as well as a complete lab analysis that provides dry matter, crude protein (CP), total digestible nutrients (TDN), and a Relative Forage Quality (RFQ) score.
This year,  your farm can also be listed in the new "Southeastern Hay Directory"  of farms who participate in the Hay Contest.  Hay buyers will now have a listing to use to purchase hay from farms with quality test results on their hay.  For an additional $30 annual fee, you can advertise your farm and the products you produce in this web based directory.  The SE Hay Directory will be maintained on the University of Georgia Feed Lab with links provided to it from the state forage websites ( Alabama Forages, Georgia Forages, and Forages of Florida).
Each forage sample entry will compete in one of six categories, with the top entries being recognized in October, at the Sunbelt Agriculture Expo, in Moultrie, Georgia.  Hay and baleage samples will be evaluated in the following categories:
Warm Season Perennial Grass Hay (bermudagrass, bahiagrass, etc.)

Perennial Peanut or Alfalfa Hay

Cool Season Perennial Grass Hay (tall fescue, orchardgrass, etc.)

Mixed, Annual Grass, or Other Hay (clover/fescue, clover/ryegrass, millet, ryegrass, etc)

Grass Baleage (high moisture grass forage ensiled in wrapped bales)

Legume Baleage (high moisture legume or grass/legume ensiled in wrapped bales)
For the first time this year, there will also be cash awards in addition to the recognition:
Overall Highest RFQ Prize: $150
1st Prize in Each Category: $50
2nd Prize in Each Category: $20 + 1 Free Forage Quality Test
3rd Prize in Each Category: 1 Free Forage Quality Test
This contest is open to any forage producer in the southeastern U.S., but entries must be submitted by the farm where the forage was actually grown.  Each entry form must be signed by your county agent, to verify that the producer has met all of the rules and requirements.  Samples must be taken from a single cutting, with a hay probe,  from a minimum of 5 randomly sampled square or round bales.  Hay or baleage entries must have been harvested from fields with a minimum maturity or regrowth of 25 days.  Forage samples with nitrate levels over 5000 parts per million (PPM) will be disqualified.  Hay samples with more than 18% moisture will be disqualified, but there are no moisture requirements for baleage samples.
For specific questions concerning the contest entry or the directory, contact:
University of Georgia's Feed and Environmental Water Lab (UGA-FEW) at 706-542-7690, or email sahau@uga.edu.
Please follow and like us: